富田心(とみた・こころ)、ヴァイオリン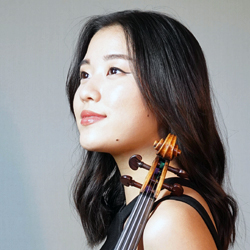 BBCヤング・ミュージシャン・オブ・ザ・イヤー2020弦楽器部門にて日本人初の優勝を成し遂げ、英国、ヨーロッパを中心に活躍中の若手ヴァイオリニスト富田心が、日本デビュー。
2002年岡山県生まれ。生後6ヶ月で渡英し、4歳よりヴァイオリンを始める。2010年、最年少の8歳でアンドレア・ポスタッキーニ国際ヴァイオリンコンクールカテゴリーA3位受賞。2017年、イーストボーン交響楽団ヤングソリストコンクール優勝。2019年、ウィーン国際音楽コンクール、ベルリン国際音楽コンクール共に金賞受賞。カール・フレッシュアカデミーにてカール・フレッシュ賞を受賞。2020年、BBCヤング・ミュージシャン・オブ・ザ・イヤー2020弦楽器部門優勝。
10歳でロンドンのカドガンホールにてデビュー。以来、英国を拠点にイタリア、オーストリア、オランダ、カナダ、スイス、スペイン、ドイツ、ベルギーでソロや室内楽のコンサートを行う。これまでに、サウスバンクシンフォニア、イーストボーン交響楽団、バーデン=バーデンフィルハーモニー管弦楽団などと共演し、好評を博す。
10歳でイギリスの名門ユーディ・メニューイン音楽学校に英国政府奨学生として入学し、ナタリア・ボヤスキー、ルチア・イブラギモヴァに師事。マスタークラスにて、国際的に著名なピエール・アモイヤル、アリーナ・イブラギモヴァ、ローマン・シモヴィッチ、ゴルダン・ニコリッチ、ニン・フェン、コリア・ブラッハー、ミハエラ・マルティンの各氏の師事。
2020年5月、英レーベルOrchid Classics との契約が成立し、デビューアルバムを2021年にリリース予定。2021年夏には、バーデン=バーデンフィルハーモニー管弦楽団と2回目の共演予定。
---
Coco Tomita, violin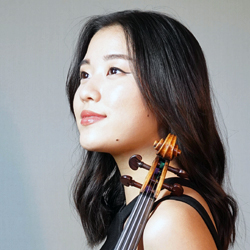 The UK based Japanese violinist Coco Tomita is a winner of the BBC Young Musician 2020 Strings Category. Previously, she won various other prizes at international competitions and festivals including Golden Medals at the Vienna International Music Competition 2019 and Berliner International Music Competition 2019, Carl Flesch Prize at the Carl Flesch Academy 2019, 3rd Prize in the Junior section of the Andrea Postacchini International Violin Competition (Italy) and 1st prize at the Eastbourne Symphony Orchestra Young Soloist Competition 2017 where she also won the Duke of Devonshire Award.
Coco was born in 2002 and began to play the violin when she was four years old. She became a pupil of Natasha Boyarsky when she was six, and from 2012 to 2020, she continued her study with her at the Yehudi Menuhin School as well as with Lutsia Ibragimova. She also received guidance from some of the internationally renowned violinists and professors such as Pierre Amoyal, Alina Ibragimova, Mihaela Martin, Gordan Nikolic, Feng Ning and Roman Simovic. From April 2021, Coco will commence her study with Professor Kolja Blacher at the Hanns Eisler School of Music in Berlin.
At the age of ten, Coco made her debut at the Cadogan Hall, London performing as a soloist with the Southbank Sinfonia. Along with numerous solo and chamber music performances at the YMS Menuhin Hall, Coco has performed and appeared in many prestigious venues in the UK including the Wigmore Hall, Kings Place, Milton Court and Palace of Holyrood (by kind invitation from the Duke and Duchess of Hamilton) as well as in Austria, Belgium, Canada, Germany, Italy, Netherland, Spain and Switzerland. After the success of BBC Young Musician 2020, Coco has signed an exclusive agreement with the Orchid Classics to record her debut album due to be released in early 2022. Future concert engagements include a return appearance with the Philharmonie Baden-Baden in July 2021, the Lammermuir Festival in September 2021 as well as a series of debut appearances in her home country Japan in January and February 2022.
© Coco Tomita 2020